Two-day course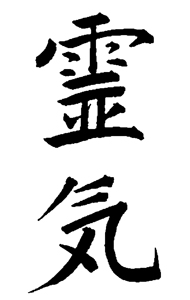 Called Okuden (hidden or inner teachings) in Japanese, level ll develops your Reiki skills, further enabling you to become a practitioner and obtain insurance. However, you may choose to continue using it solely for family and friends, just as you did after level I or complete it simply as part of your personal development.
Reiki II would not usually be taken until about six months after Reiki I, allowing you to adjust to the energy and feel confident with the treatment process, as well as experience any changes that Reiki has made to your life.
The course will include:
Reiki symbols and their meanings
How to use these symbols, both in a session with a client and at other appropriate times
Reiki distant healing techniques
How to use the Reiki symbols during a distant treatment
The Reiki treatment environment and its effect on the client
Record keeping requirements
The law with regards 'healing' in any form
Details of insurance providers and Reiki organisations
Practical experience
Case studies
Time for Questions
You may also wish to read Reiki information. 
Available dates: September or November
Please contact me if you would like to arrange an alternative date
Investment: £200