This eight week course is for anyone serious about developing their self awareness and spiritual connection, all you need is an open mind. Complete beginners or those with some knowledge welcome, come along and meet like-minded people.
The course will cover many aspects of spiritual development including:
Protection
Attunement
Relaxation & meditation
Angels and spirit guides
Differences between psychic and spiritual
Psychometry
Card reading
Dowsing
Various methods of making a psychic link to enhance your sensitivity before progressing to spiritual or angelic communication
Practical work, questions and more
---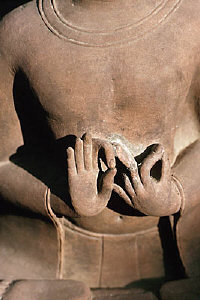 Obviously in eight weeks we can only touch on these vast subjects but the course will give you a good all round  introduction to what people call 'psychic' and 'spiritual' as well as helping you to find your own 'gift' and start to develop it.
You are welcome to continue with the group after the initial eight weeks to learn more in-depth information about the many aspects of spirituality and related subjects or you may prefer to attend various workshops and courses being held in your area.
Course Dates
Thursday evening starting: Sept
Tuesday evening starting: October
7.30pm – 9.30pm
Course Fee: includes refreshments
Weekly: £5.00   Full course paid in advance £35.00 (one week free)