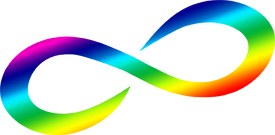 This energy system was discovered in the 1980's in Egypt and is said to be nurturing, helping to bring balance, harmony and unconditional love into your life, allowing you to bring your innate wisdom to the healing process.
It is considered useful to those searching for spiritual fulfilment as it is said to take you back to the core of your being.
Seichim can also have a positive effect on physical symptoms.
During a Seichim treatment I prefer to work directly above the body in the energy field, this means I do not usually touch the physical body.
You may also find it useful to read:
Complementary Therapy Frequently Asked Questions
Contra-indications
Vibrational Medicine
Choosing a Complementary Therapist
Session: 1 hour
Investment: £35.00